Dave Kosson, Ph.D., President
El Dr. Kosson és professor de psicologia a la Universitat de Medicina y Ciència Rosalind Franklin. La seva recerca es centra en els mecanismes de desenvolupament cognitiu, emocional e interpersonal subjacent a la psicopatia. Va fundà la fundació Aftermath: Sobrevivint la Psicopatia l'any 2006 i ha ocupat el càrreg de primer president de la mateixa. També en va ser el tresorer fins l'any 2011.
. . . . .
Paul Babiak, Ph.D., Vice President
El Dr. Babiak és psicòleg Industrial y Organitzacional que realitza l'entrenament i consultoria amb executius i organitzadors en temes referents a lideratge i administració. La seva recerca es centra en els psicòpates corporatius, els seus trets i característiques, a més de les tècniques de manipulació i l'impacte que tenen en el rendiment organitzacional i la satisfacció laboral.  És l'autor del llibre "Snakes in Suits: When Psychopaths Go To Work" en conjunt amb el Dr. Robert Hare. També tenen múltiples publicacions científiques y capítols de llibres. El Dr. Babiak ha estat convidat a molts programes radials y televisius, incloent el Today Show, Countdown amb Keith Olbermann, Kudlow and Cramer i Dataline NBC. També ha donat xerrades sobre els psicòpates a les corporacions a conferències professionals i de negocis a diferents parts del món.
. . . . .
Cathy Gates, RN BScN M.A., Secretary 
Cathy és infermera y treballava en l'àrea de la promoció de la salut. També és directora de Thrive Ministries, una organització de desenvolupament de lideratge que se centra en els aspectes emocionals, relacionals y espirituals del lideratge. Cathy és també una supervivent la meta de la qual és augmentar la consciència y el coneixement de la psicopatia i promoure estratègies de recuperació eficaces para la resta de supervivents.
. . . . .
Jamie Curno, M.A., Co-Treasurer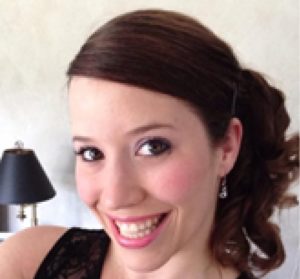 Jamie es va rebre a la Universitat de Carleton, Ottawa; Ontario on ha enfocat la seva investigació a les aplicacions clíniques de la psicopatia i l'evaluació del risc de violència a les audiències preparatòries d'aquelles persones que han sigut declarades no imputables por raons de salut mental. En el present treballa como consultora en psicometria duent a terme avaluacions psicològiques y neuropsicològiques, con èmfasi a la recuperació de dany cerebral traumàtic (DCT) y commoció cerebral al igual que altres condicions relacionades. Han treballat com a membre del Comitè de Recol·lecció de Fons per la Fundació Aftermath des de l'any 2014.
. . . . .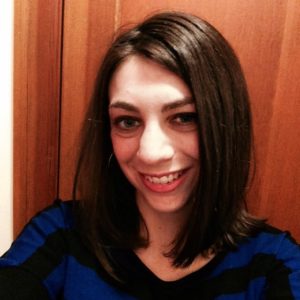 Megan Moshe, Co-Treasurer
Megan graduated with a master's degree in Criminal Justice with a specialization in Victimology from Seattle University. Her research has focused on victim oriented solutions and the public and professional knowledge base of human trafficking. She has served as a member of the fundraising committee since 201.
. . . . .
Robert Hare, Ph.D.
. . . . .
Alan J. Harris, Esq.
Alan Harris is an attorney admitted to practice in New York State. He is a graduate of University of Chicago Law School. His law office is located in Pleasantville, New York. He is also a former certified public accountant in the District of Columbia. He is the Chairperson of the Dobbs Ferry (New York) Board of Ethics and has been appointed as a Guardian Ad Litem by the Westchester County Surrogate. He joined the Aftermath board of directors in 2013.
. . . . .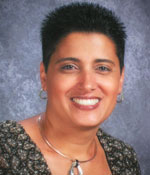 Linda Hartoonian Almas, M.S. Ed; Tresorera
Linda és educadora y la seva àrea de experiència inclou Aprenentatge Especial i Conducta. Té experiència a la Justícia Penal, doncs ha sigut oficial de policia. Linda també és una supervivent, l'objectiu de la qual és donar poder a altres supervivents a través de l'educació.
. . . . .

Dori Kaliszczak
Actualment Dori treballa como Analista de Sistema. Ella es va graduar a la Universitat de Thames Valley Londres, Anglaterra a l'àrea de Negocis i Administració. Dori va néixer i créixer a Polònia i va emigrar als Estats Units l'any 1989. També és una supervivent i ha esta col·laborant amb Aftermath des de les seves primeres etapes al 2007. L'any 2009 va treballar com a Secretaria.
. . . . .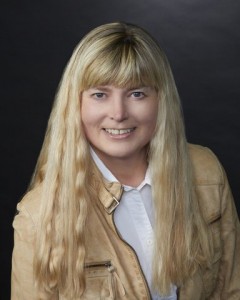 Sandy Michels
Sandy és enginyer Civil i ha treballat durant anys en desenvolupament de terres. Recentment se rebre en un programa de Post Baccalaurate, amb especialització en psicologia, entre els seus plans es troba estudiar a una Escola per Graduats. Comprèn les necessitats dels supervivents i desitja ajuda a la difusió dels coneixements respecte de la psicopatia.
. . . . .
La Dra. Embley Neumann és graduada en cibernètica y psicologia organitzacional y psicologia de la salut, lo que la ha portat a un alt nivell a consultoria, administració i lideratge en organitzacions tant amb fins de lucre com sense fins de lucre en Estats Units i Holanda. Després de una perllongada carrera como a consultora independent, va ser nombrada Directora de EFP (Centre de Experiència a Psiquiatria Forense) a Holanda (2007-2013). Durant l'exercici del seu càrrec va ser responsable del suport amb coneixements a clíniques psiquiàtriques forenses, incloent el desenvolupament de programes  de coneixement a a clíniques psiquiàtriques forenses, incloent el desenvolupament de programes de tractament y el disseny de una base de dades nacional, que incloïa les dades de les avaluacions de risc de ofensors con trastorns mentals. En el present s'ha focalitzat a l'escriptura, mercadeig i recol·lecció de fons.
. . . . .
Jill Ricke, Ph.D.
La Dra. Jill Ricke és llicenciada en psicologia a Tallahassee, Florida. Treballa a la pràctica privada i s'especialitza en el tractament de víctimes de delictes violents, incloent violència intrafamiliar,  violència sexual y assetjament. Les seves altres àrees d'experiència inclouen Trastorn per Estrès Post-traumàtic, y Trastorns de Ansietat i de la Conducta Alimentària. És membre de la Junta de Directors del Col·legi de Psicòlegs de Florida y és voluntària de l'àrea de Salut Mental i Acció en Desastres de la Creu Roja.
. . . . .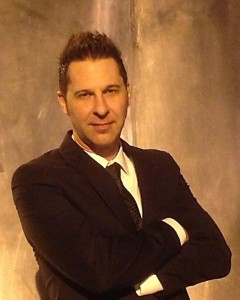 Robert Schug, Ph.D.
Dr. Schug és Professor Assistent de Justícia Criminal y Psicologia Forense al Departament de Justícia Criminal a la Universitat Estatal de Califòrnia, Long Beach. La seva àrea d'especialització és la biologia y la psicologia de la ment criminal, amb recerca predominantment focalitzada a la comprensió de la relació entre les formes extremes de psicopatologia i la conducta antisocial, criminal i violenta des de una perspectiva biopsicosocial, cosa que implica l'aplicació de tècniques avançades de neurociències provinents de àrees com la neuropsicologia, la psicofisiologia i la imatge cerebral.
. . . . .
. . . . .
This post is also available in: English, Indonesian, French, German, Spanish